Agegian Crew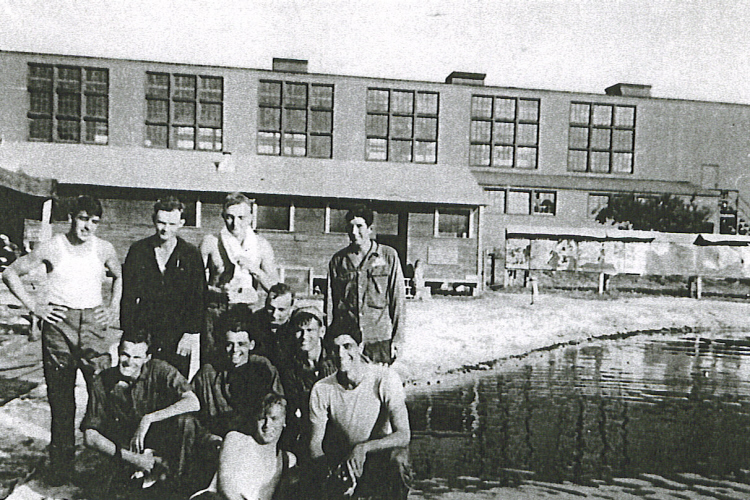 Photo: Agegian crewmember.
The Agegian crew at Drew Field, Tampa, FL in 1944 during Ditching Procedure Practice.
Standing L-R: Duane Beaver (CP), Red Boner (R), George Jorgenson (N) and Jim Black (E).
Middle Row L-R: Hugh B. Farrington (Tog), Artie Trapp (BG) and John Wright (TG).
Lower Row L-R: Harry C. Arnold (WG) and Martin Agegian (P).
10th person unidentified.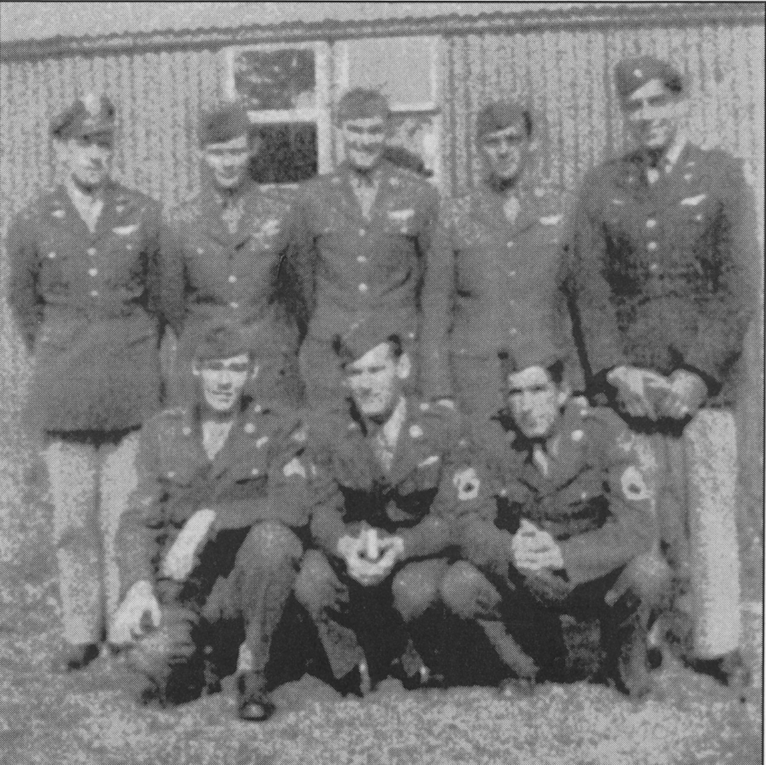 Photo: 34BG Assoc., MM156.
Standing (L-R): Duane R. Beaver (CP), George L. Boner (R), Hugh B. Farrington (Tog.), Arthur G. Trapp (BG), and Martin J. Agegian (P).
Kneeling (L-R): Harry C. Arnold (WG), John H. Wright (TG) and James D. Back, Jr. (E).
Not Pictured: George H. Jorgenson (N).


BACK TO THIS CREW'S COMBAT RECORD
BACK TO CREW INDEX PAGE
BACK TO MAIN PAGE