Pavlicek Crew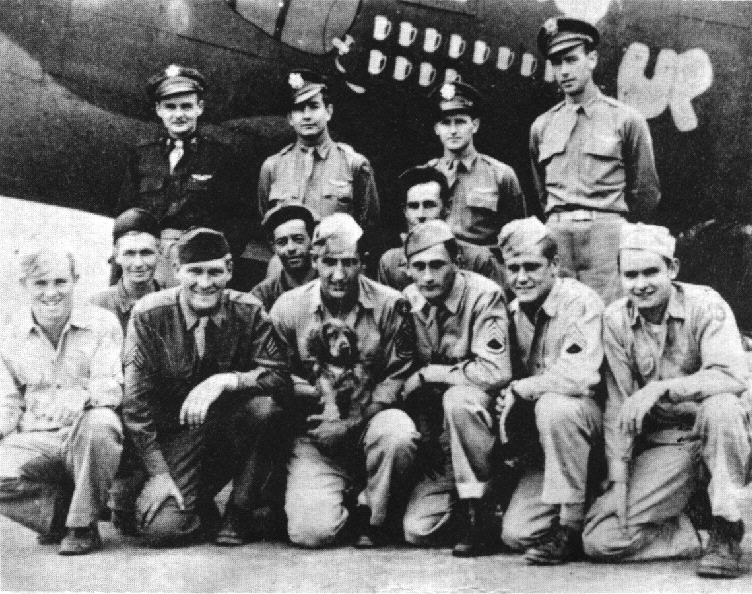 Photo: 34BG Assoc., MM245.
The Pavlicek crew with "Set 'em Up" 42-94787.
Photo: 34BG Assoc., MM456.
Standing L-R: C. Pavlicek, H. Glover, H. Graham and W. Vernuille.
Center L-R: D. Spher, T. Mascarella and K. Westenburger, Ground Crewmen.
Kneeling L-R: W. Griffis, M. Chapman, J. Crouch with the dog, H. Crawford, R. Hendricks and W. Oneschak.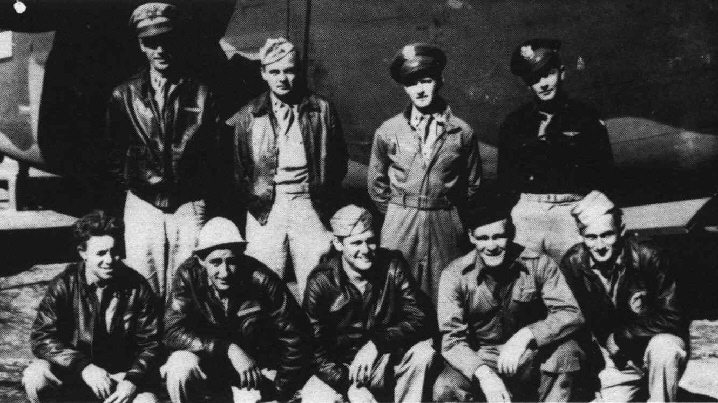 Standing L - R: Walter O. Verneuille (CP), Charles B. Pavlicek (P), Herbert W. Graham (N), Halsey S. Glover (B).
Kneeling L - R: Willis W. Griffis (E), John H. Crouch (R), Robert L. Hendricks (G), McDonald D. Chapman (G), Harry J. Crawford (G).

BACK TO THIS CREW'S COMBAT RECORD
BACK TO CREW INDEX PAGE
BACK TO MAIN PAGE