44-6465 Fancy Nancy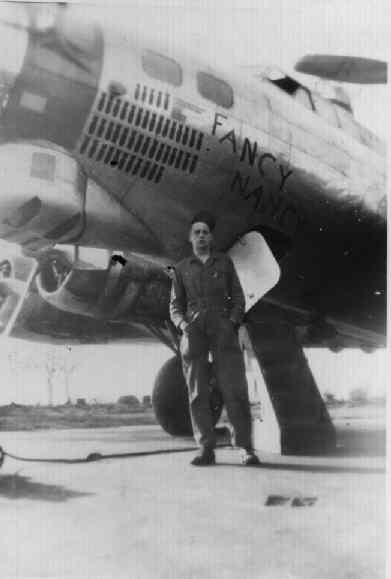 Moe Henrichsen with Fancy Nancy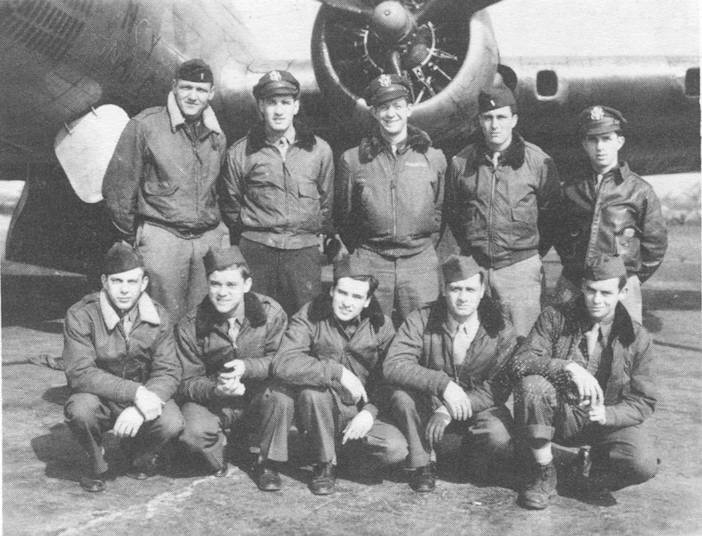 Photo: 34BG Assoc., MM092.
The HICKS crew with Fancy Nancy.
Standing (L-R): Vanderkley, Cocherell, Johnson, Hicks, & Nichols.
Kneeling (L-R): Springman, Conklin, McArdle, Dunn & Lotspeich.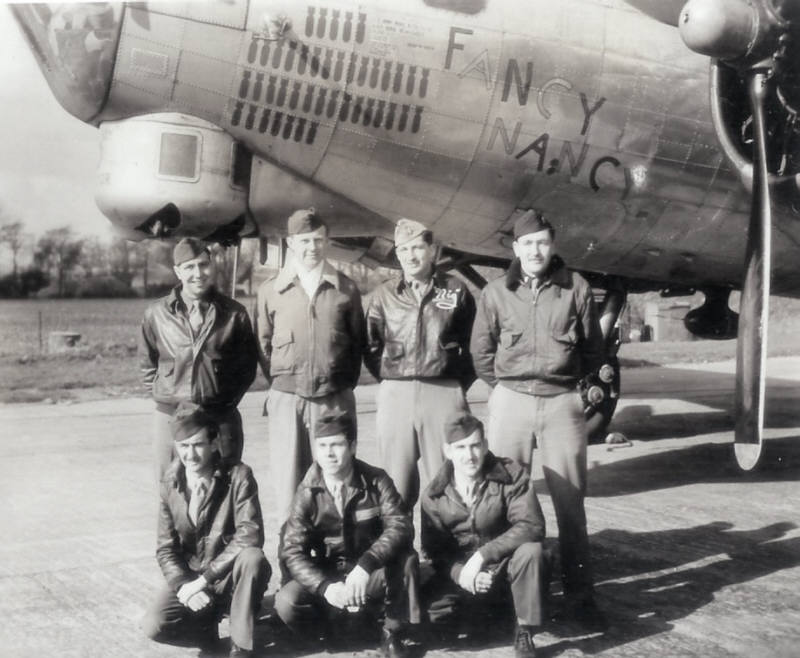 Part of the BARBARAS Crew with Fancy Nancy
Back Row L to R.: Fredette; Robert Sweeney; Barbaras; Ellis.
Front Row: Johnson; "Amigo" Reyes; Hagler.
Eisenberg is not pictured, because he was still in the hospital with the bloody finger.
Eisenberg had been WIA in Fancy Nancy on the 25 February 1945 mission.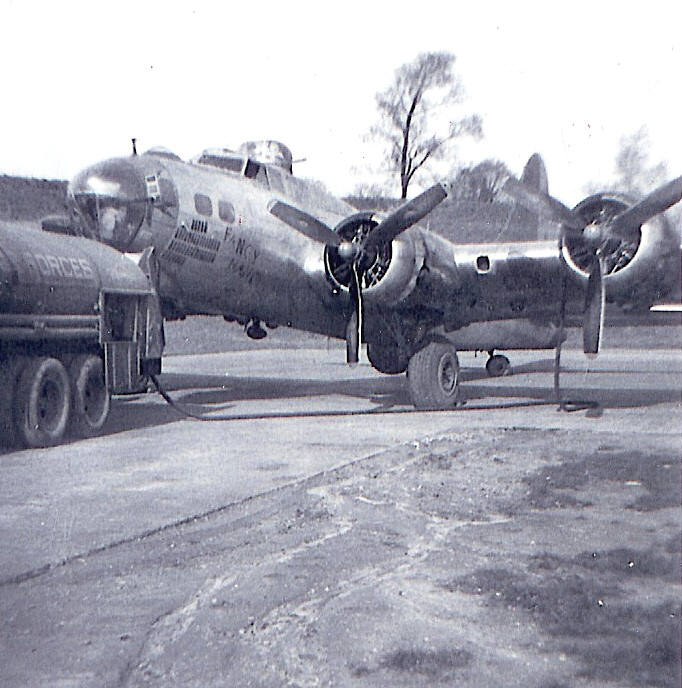 BACK TO THIS PLANE'S COMBAT RECORD
BACK TO B-17 INDEX PAGE
BACK TO MAIN PAGE